Mumbida Wind Farm participated in the Clean Energy Council's National Wind Farm Open Day.
Mumbida Wind Farm opened its gates on 21 October 2018, offering the public a behind-the-scenes look into the clean-energy operation. Some 300 people journeyed to the wind farm site 40 kilometres south-east of Geraldton, winding their way past canola fields and green crops. Once on site they enjoyed guided bus tours through the farm to experience the towering turbines up close.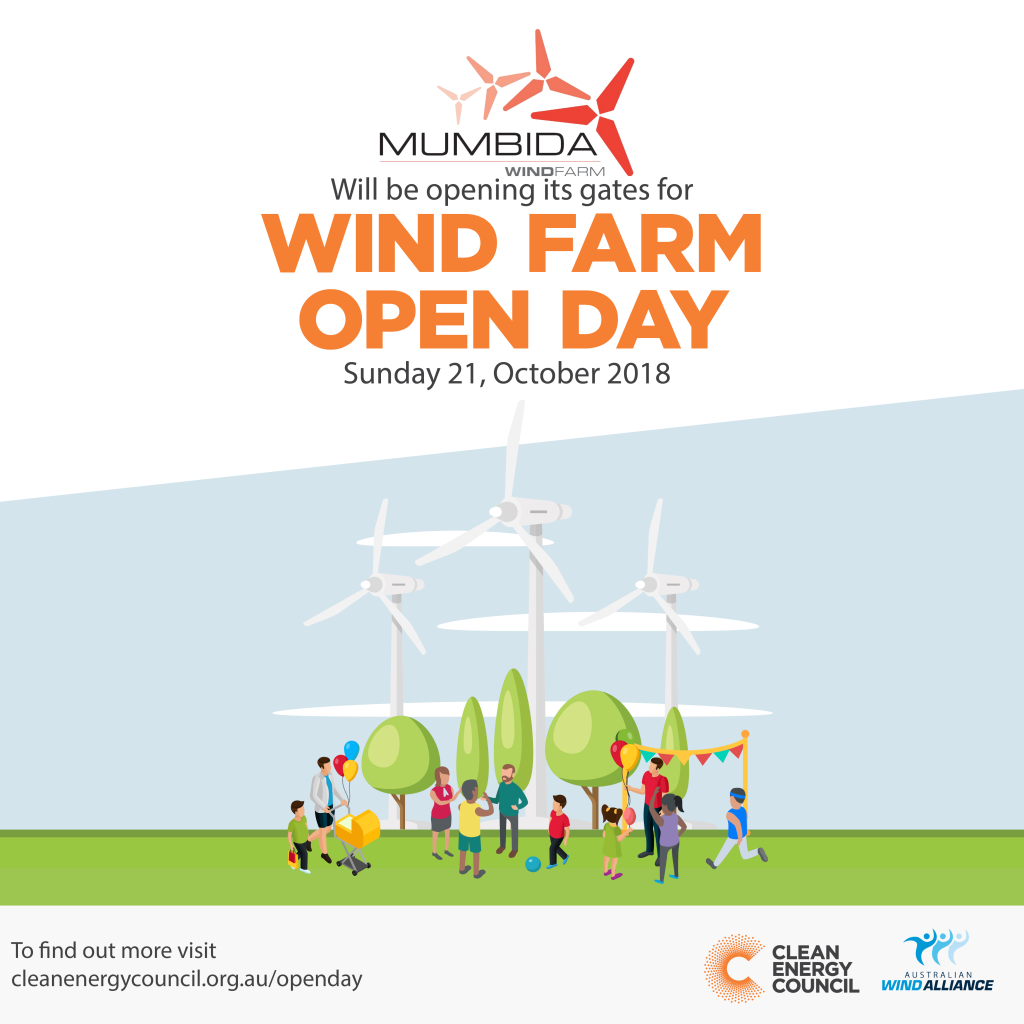 Mumbida Wind Farm General Manager Hugh Webster said participants gained a better appreciation of wind energy, thanks to wind farm experts delivering information about how the wind energy process works.
"People were amazed to learn that the facility's 22 wind turbines generate enough electricity (about 200GWh) a year to meet the needs of approximately 35,000 Australian homes and offset over 150,000t of greenhouse gas emissions annually," Mr Webster said.
"The 85-metre high turbines are each made up of three tower sections."
During the open day, the young and young at heart were also entertained with activities including a craft tent, face painting, Wildlife Park reptiles and bouncy castle. The Mumbida Wind Farm Open day was one of 10 wind farms across the country that opened their gates to the public on the day.